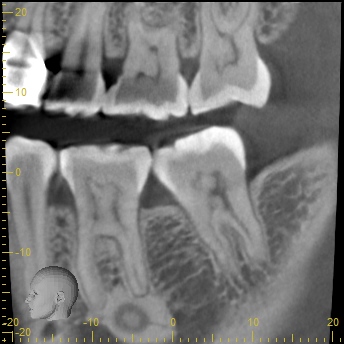 Cone Beam Computed Tomography (CBCT) is 3-dimensional imaging of your teeth and surrounding structures. CBCT has many benefits, including:
More accurate diagnosis
An accurate "map" of your tooth canals
Information about surrounding structures such as bone, nerves, and sinuses
Localization of small canals
Customized treatment that enhances our ability to save your natural teeth.
 At Western Montana Endodontics, we utilize one of the best available CBCT machines on the market: the J. Morita CBCT Scanner. It allows us to have the highest resolution of your teeth so that you can obtain the best diagnosis and treatment possible.